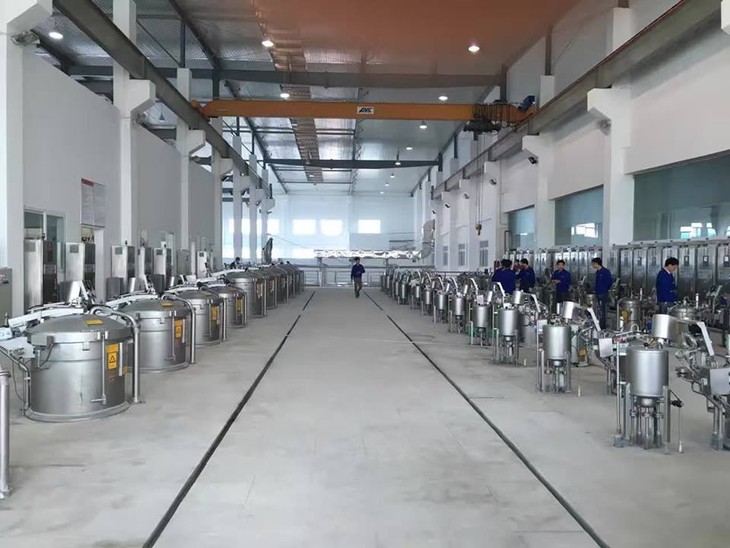 Inside a factory of Jasan Vietnam Textile and Dyeing Company
(Photo: facebook.com/detnhuomjasan)
Jasan Vietnam Textile and Dyeing Company is a subsidiary of the Jasan Group in Hangzhou, China. The group chose Hai Phong as the base to expand its market because of its convenient transportation system, a seaport, and policies to support investors.
Tran Thuy Trang, Deputy Director of Jasan Vietnam Textile and Dyeing Company, said:
"We invested in Hai Phong due to its preferential policies for FDI enterprises: we are exempted from corporate income tax for the first 4 years. In the next 9 years, we will receive half of the tax reduction. All employees in the company are entitled to personal income tax deductions. In addition, Hai Phong is a very convenient place for export activities."
Initially, Jasan Vietnam Textile and Dyeing Company rented only 3 hectares and invested 14 million USD in VSIP. The improved investment environment, the company has expanded its scale of production by an additional 7 hectares with a total investment capital of 50 million USD. All of the information regarding investment licensing procedures has been posted on the city"s portal. All investor queries are addressed within a day to make sure Jasan and other foreign investors feel satisfied.
Trang noted: "Another advantage is that we are very satisfied with employees, ranging from highly skilled workers to blue-collar workers. They all have good sense of working hard."
Currently, Jasan Vietnam employs 1,500 workers. It plans to double that number by the end of 2018. The company has a good remuneration policy for employees according to their performance, a special welfare program for female workers, organizes free annual travel activities, and offers bonuses during holidays and gifts for workers.
Pham Thi Kim Hue in charge of the garment workshop 2 said: "Over the past 3 years, I have been promoted from team leader to head of a group. With a good remuneration package and a convenient working environment, I am happy to work for the company."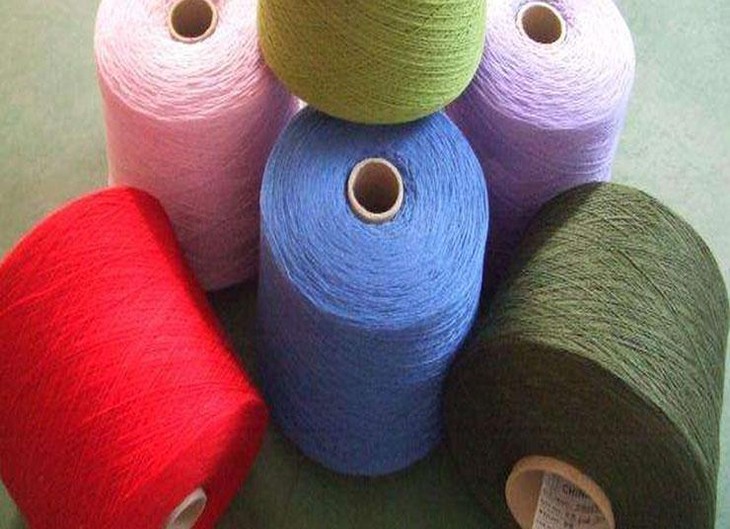 Acrylic fibre, one of Jasan Vietnam Textile and Dyeing Company"s products. (Photo: jasan.vn)
Jasan Vietnam now has more than 1,500 workers and 40 foreign experts. Many important positions in the company are held by Vietnamese people. The company has increased their recruitment of qualified Vietnamese laborers and conducted a transfer of dyeing techniques to their Vietnamese employees. Currently, the most important section of the company is the technical section where 12 of the total 21 workers are Vietnamese. It is expected that by the end of this year, the company will reduce the maximum number of foreign managers and experts while making full use of the Vietnamese labour pool in all production stages of the company.
Jasan is the only company to have a closed production line from dyeing to export. Jasan 1 was put into operation in 2015. Two year later, Jasan 2 was set up, and Jasan 3 will likely come into operation by the end of this year. With their 2000 looms, 2015 was the first year when Jasan began to produce and export 20 million pairs of socks. It is expected to produce 120 million pairs of socks by 2020. According to Trang, Jasan will certainly expand and aims to raise the current investment value from about 50 million USD to 120 million USD in the coming years.
Nguồn: vovworld.vn